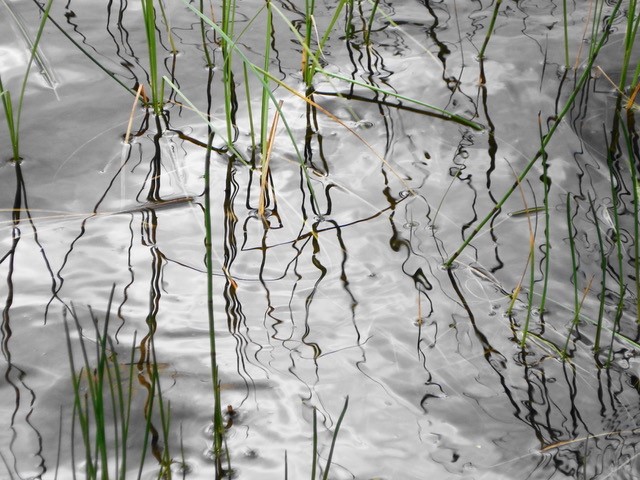 At Peace With Experience an online retreat with Venerable Canda
29th December 2020

-

31st December 2020
December 29th, 30th and 31st
You may attend any combination of 1, 2 or 3 days.
This retreat will take place online, using Zoom; details about accessing the retreat
will be provided to all those who register.
Both beginners and experienced meditators are welcome.
The Buddha teaches that everything we need for awakening is right here in our body and
mind. To be aware of our internal experiences and care for them with the love and
compassion they deserve is not always easy, yet an important factor on our path to true
happiness. On this 3-day retreat we will embark on a journey into our inner world.
Together, step by step, we will deepen our awareness of bodily sensations, thoughts and
emotions and learn how to relate to them skilfully.
Ven. Candā will gently guide us in meeting our moment-to-moment experience with a
sense of letting go, kindness and non-harm. We will learn to understand what makes the
mind peaceful and how every experience can be used to gain insight and cultivate the
good in ourselves. Through developing kindness and friendship towards all that arises –
and passes away – we will increase our ability to be aware of this body and mind process,
to understand its true nature and to guide ourselves in the direction of wholesomeness,
freedom and peace.
The retreat will consist of daily Dhamma reflections, guided meditations and an opportunity
for Q&A. You will also be guided in walking, eating and resting (!) meditation, and will have
space for your own quiet reflection in the early mornings and evenings. On the last day of
the retreat there will be an opportunity to share New Year aspirations and meet with each
other in small groups.
The on-line Dhamma hall will be open all day but you will not need to spend time in front of
the screen during meditations and the lunch break.
We strongly encourage you to attend for whole days and as far as possible to keep
the day clear of other commitments.
Venerable Canda
Ven Canda began meditating in 1996 with SN Goenka and practised intensively in India
and beyond, for many years. In 2006 she was ordained as a Buddhist nun in Myanmar and
in 2012 moved to Australia to seek further training under the guidance of Ajahn Brahm.
Whilst living at Dhammasara Monastery in the Perth hills, she received '
bhikkhuni
'
ordination, becoming England's first fully-ordained Theravada nun.
Ven Canda's teachings emphasise kindness and letting go as a way to deepen
samadhi
(stillness) and pave the path to wisdom. Her style is warm, engaging and richly informed
by the pragmatism and compassion of the early Buddhist texts.
In 2016 Ven Canda founded Anukampa Bhikkhuni Project with Ajahn Brahm as Spiritual
Advisor – a UK charity aimed at establishing a
bhikkhuni "
Forest Monastery," open to all.
This retreat is offered on a donation basis. We very much appreciate donations to cover
Sheffield Insight's ongoing administrative costs for website, Zoom, insurance etc and
suggest between £5 and £12 depending on your means. (Eventbrite fee of 2% will be
taken from within donation) The freely given ticket is available for anyone with no means to
pay. No-one will be excluded.
In the Insight Meditation tradition the teachings are offered freely. Dana (donations) can be
Retreat schedule (times are UK/GMT):
Day 1  Tuesday 29th December
9.30 – 10.45 am                  Opening, Dhamma reflection & Guided meditation
10.45 – 11.15 am                      Walking meditation & Instruction
11.15 – 1.30pm                         Cooking, eating, resting meditation 
1.30 – 2.30 pm                     Dhamma reflection & Guided meditation
2.30 – 3.00 pm                        Walking meditation
3.15 – 3.30 pm                      Silent group meditation
3.30 – 4.15 pm                     Tea Break and Q&A / sharing
4.15 – 4.30 pm                     Loving Kindness meditation
Day 2 and 3  Wednesday 30th December and Thursday 31st December
7.30-8.00am     
                  Silent group meditation
(optional)
9.30 – 10.45 am                   Opening, Dhamma reflection & Guided meditation
10.45 – 11.15 am                      Walking meditation & Instruction
11.15 – 1.30pm                         Cooking, eating, resting meditation 
1.30 – 2.30 pm                     Dhamma reflection & Guided meditation
2.30 – 3.00 pm                        Walking meditation
3.00 – 3.20 pm                      Silent group meditation
3.20 – 4.10 pm                      Tea Break and Q&A / sharing
4.10 – 4.30 pm                      Loving Kindness meditation